Register HERE for the 2024 Winter Clinic.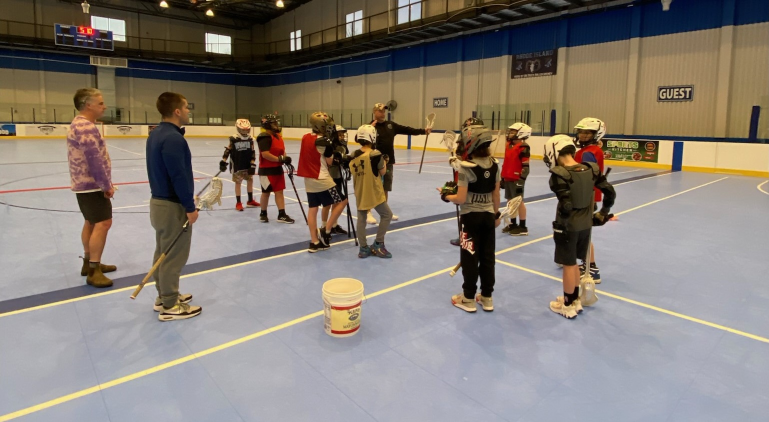 Prepare to take your lacrosse skills to new heights during the off-season with our Winter Skills Clinic! In addition to our thrilling Spring Season (March - June), we are excited to offer a comprehensive Winter Skills Session (January-February) at Longplex Family & Fun Center in Tiverton, RI. This age-based program caters to 5th and 6th grade boys and girls, as well as 7th and 8th grade boys and girls, providing a unique opportunity to enhance their abilities with the guidance of experienced coaches.
Expert Coaching, Consistent Quality:
Our Winter Skills Clinic boasts many of the same dedicated coaches who lead our teams during the Spring Season. This ensures continuity in coaching style, philosophy, and a commitment to player development.

Age-Based Skill Sessions:
Tailored for 5th and 6th grade boys and girls, as well as 7th and 8th grade boys and girls, our Winter Skills Clinic recognizes the unique needs of different age groups. This specialized approach guarantees that each participant receives age-appropriate instruction and challenges.

Skill Enhancement in a Dynamic Environment:
Winter Skills is more than just a clinic; it's an opportunity to hone the basic skills of the game in a fun and fast-paced environment. Without the pressure of formal games, players can focus on skill development and enjoy the process of becoming a more confident and capable lacrosse player.

No-Pressure Attendance Policy:
At Winter Skills, we understand the importance of flexibility. Our attendance policy is simple: "If you make practice, you've gotten better." We prioritize individual improvement and encourage a positive learning experience for every participant.

Preparation for Spring Season:
Winter Skills is strategically designed to serve as the perfect precursor to the upcoming Spring Season. By participating in this clinic, players can fine-tune their skills, maintain their passion for the game, and enter the spring season with newfound confidence and readiness.
Gear up for a winter of growth, camaraderie, and skill enhancement with our Winter Skills Clinic. Whether you're a 5th and 6th grade player or part of the 7th and 8th grade teams, this program is your ticket to a fun and focused lacrosse experience. Join us in the off-season, where improvement knows no bounds, and every practice brings you one step closer to your lacrosse goals. Enroll today and elevate your game with Winter Skills!